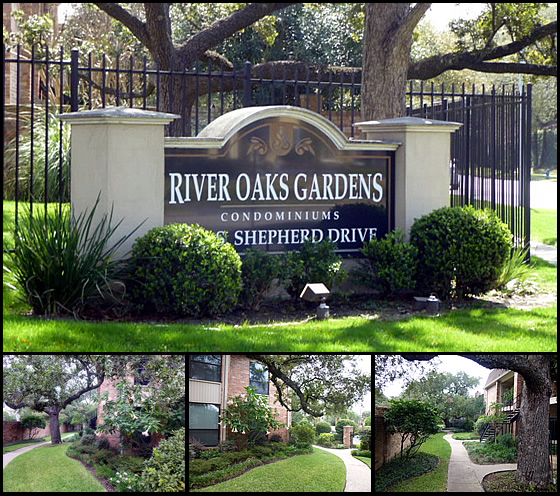 River Oaks Gardens Condominiums are located at 1601 South Shepherd near West Gray in the heart of Houston's historic River Oaks neighborhood. This three square block property is home to more than 200 residents. It features extensively landscaped grounds, a swimming pool, gated, covered parking and a courtesy patrol on premises. The River Oaks Council of Co-Owners is a non-profit corporation consisting of all unit owners. The Council, acting through a Board of Directors, manages the property for the common good and is responsible for the maintenance and improvement of the grounds and structures.
Homeowner Notices
****IMPORTANT MEETING NOTICE****
Thursday, May 26th, 2016 Board Meeting
6:30pm in the Conference Room in the Security Office on Property
We will have refreshments & updates on the community, and a homeowner forum for you to voice your opinions and ideas, or to ask questions. It will be a great time of community camaraderie and the Board of Directors and the Manager are looking forward to you being there.